ITECH launches the new product of IT2800 Series Graphical Source Measure Unit. A total of three models will be released this time, namely IT2801 (1000V/1A/20W), IT2805 (200V/1.5A, 20W) and IT2806 (200V/3A DC; 10A pulse/20W) with 10A transient high-current pulse output, which perfectly covers wafer testing of devices ranging from low-voltage analog chips to high-voltage and high-power SiC/GaN, as well as new nanomaterials, optoelectronic chips and sensors that require high current measurement accuracy.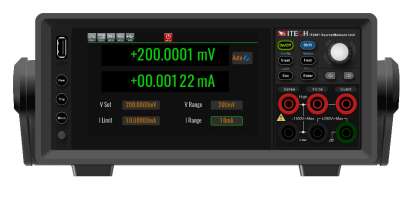 The IT2800 series Graphical Source Measure unit adheres to ITECH's consistent design concept of "focusing on user demands", aiming to achieve high-precision test measurement for engineers, while further reducing test costs and improving test efficiency. As a new generation of source measure unit equipment, the IT2800 series has four core test advantages:
1) Combing the capabilities of six devices in one: Voltage Source, Current Source, 6 ½ Digital Multimeter (DCV, DCI, ohms), Battery Simulator, electronic load and Pulse Generator, reducing the cost of test equipment by more than 60%.
2) Large-size touch screen and rich graphic display design (Graph view/Scope view/Record view), UI interface can directly obtain the volt-ampere characteristic curve of semiconductor devices and record the process data of products in real time
3) The resolution can reach up to 100nV/10fA, the real "source" and "meter" are integrated, no need to change the test wiring, improve the test efficiency
4) DC and pulse output mode are ideal for testing devices at the semiconductor wafer level

The launch of IT2800 series graphical source measure unit announced that ITECH has a more complete and more competitive test solution from upstream semiconductor design to midstream wafer manufacturing and packaging testing. IT2800 series breaks the design style of traditional source measure unit, redefines testing with innovation, brings engineers a wonderful testing experience.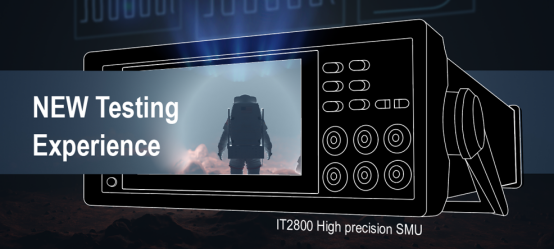 Get more here: https://itechate.com/en/product/SMU/IT2800.html