ITECH has announced the release of PV7800 Pro software. This is a breakthrough that allows you to quickly and easily control the IT7800 programmable AC power supply on PC. PV7800 Pro software adheres to ITECH's concept of "people-oriented even if it is a task list", bringing you a friendly and easy-to-operate UI. Graphical and data-based design, and icon-based menu can reduce your configuration steps by more than 50%, simplifying your operational and speeding up your testing job.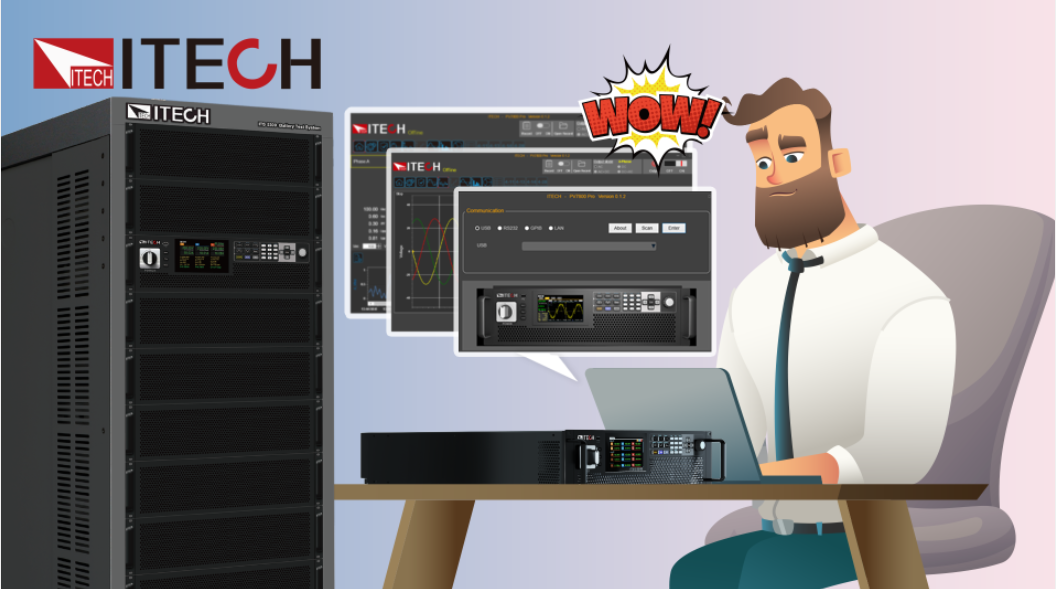 The software incorporates user suggestions during the R&D phase. Since the trial, it has been widely tested by the market and has received good feedback from users so far. "For me, this software is very powerful. It provides visualization and analysis functions, which is very convenient. With the IT7800 high-power AC power supply, I have enjoyed a very good test experience." Said by one customer who has used this software.

All functions can be operated by software :

♦ System parameter setting, electrical performance parameter setting, protection parameter setting.
♦ Simply turn on the data recording function, which is convenient to record data for a long time and do the analysis.
♦ The curves are selectable to view and multiple curves can be displayed simultaneously
♦ The oscilloscope function is implemented on the software interface, which is convenient to observe the curve
♦ Recall the built-in IEC610004-11/4-13/4-14/4-28 standard curve directly
♦ LIST programming or user defined arbitrary waveforms can be edited

IT7800 series is a high-end programmable AC/DC power supply. It has excellent power output performance and powerful power measurement and analysis capabilities. One unit can realize four output modes of single-phase, three-phase, reversed-phase and multi-channel to simulate different test scenarios. It can cover multiple stages of research and development, production, and quality inspection in various fields such as renewable energy, power electronics, home appliances, and scientific research institutions. IT7800 programmable AC/DC power supply supports many complex parameter strategies, such as up to 50th order harmonic analysis and simulation, IEC61000 regulation waveform editing and execution, programmable output impedance, etc.

You will surely like the IT7800 and the well matched software PV7800 Pro for the advantages of measurement visualization, editing graphics, and intelligent analysis.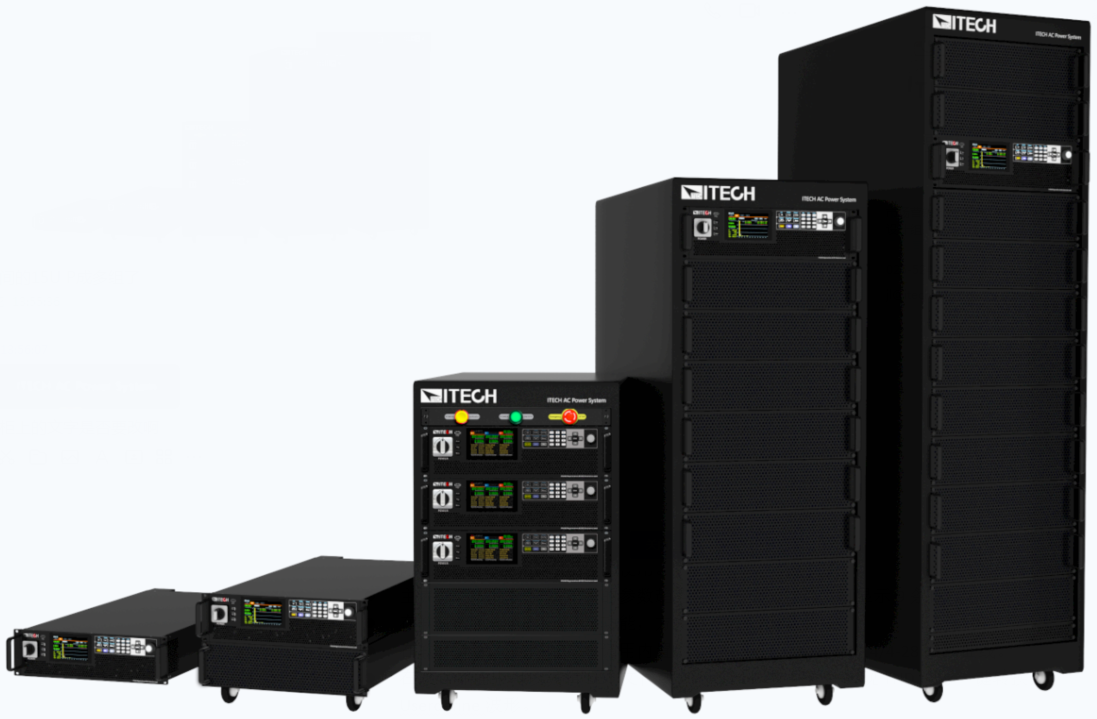 For more information, pls. visit our website www.itechate.com or contact us by email info@itechate.com.