How exciting news!
Taipei AMPA Innovation Awards 2018 has a successful ending at Mar.29.
ITECH ITS5300 Battery Charge & Discharge Test System stands out from nearly a hundred participating companies. With high-precision testing technology and comprehensive test solution, ITECH IT5300 Battery Charge & Discharge Test System obtained the recognition and support from ITRI (Industrial Technology Research Institute) appointed by ITRI, and won the Bronze Award at Innovation Awards 2018.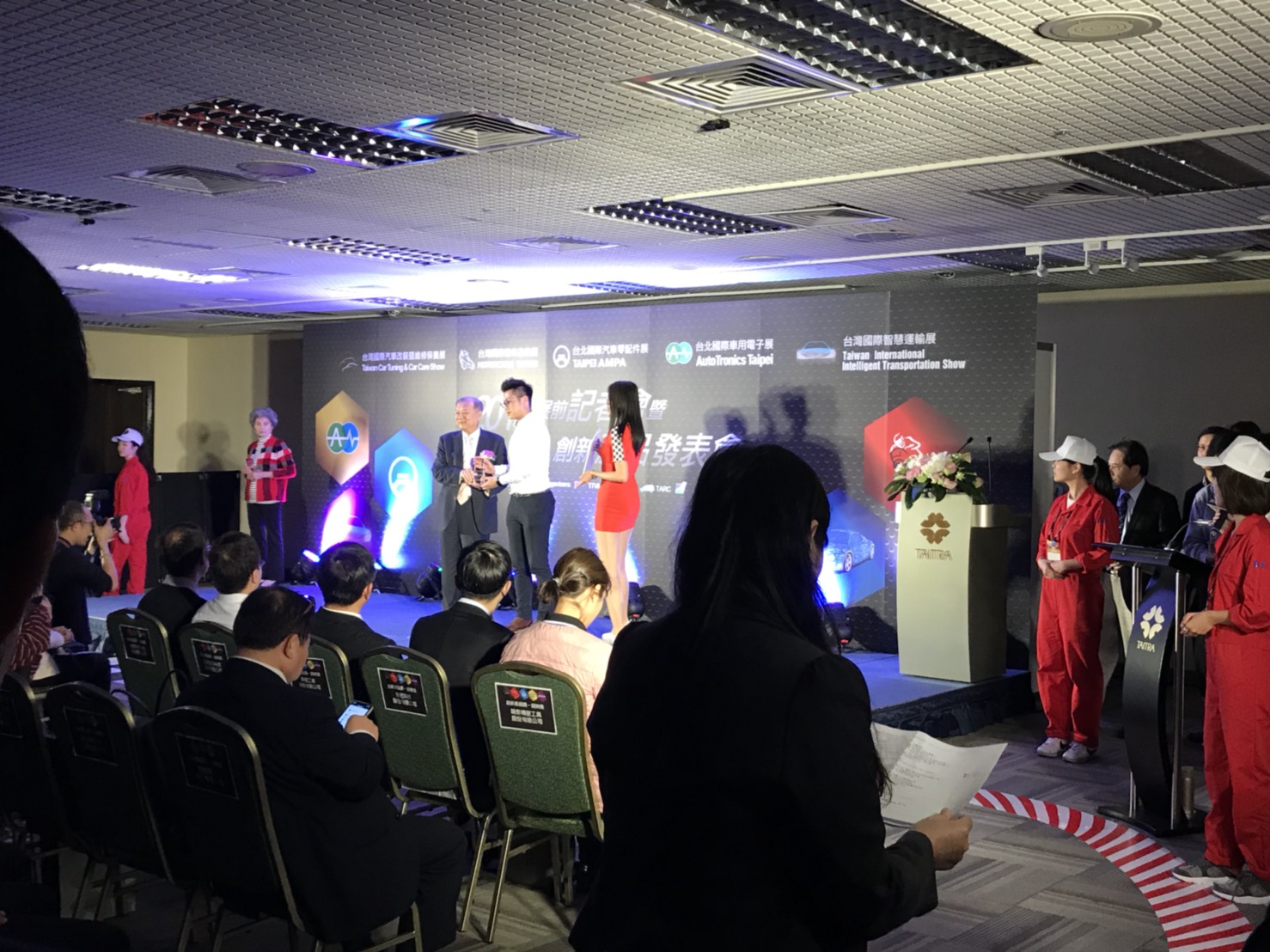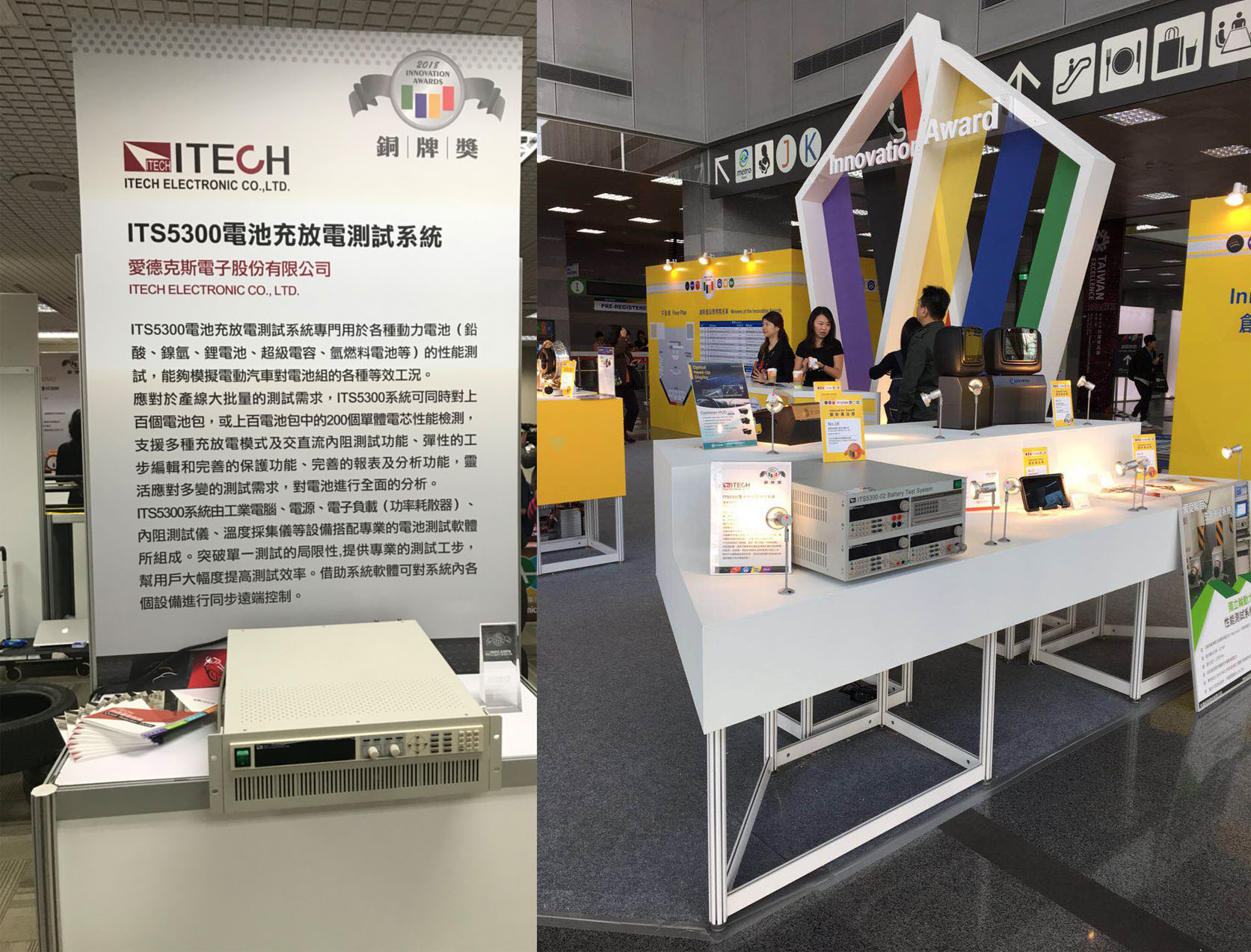 ITS5300 Battery Charge & Discharge Test System is designed for testing the performance of power batteries of all kinds (lead acid, Ni-MH, lithium batteries, super capacitors, hydrogen fuel cells, etc.), and can simulate electric vehicle' various equivalent conditions on the battery pack.
ITS5300 test system can be used in performance testing of a hundred or more battery packs or 200 cells in the battery packs at one time, remarkably improving the testing efficiency and capacity of the production line. ITS5300 supports multiple charge & discharge modes and DCIR/ACIR, with flexible step editing function, optimized protection function, report function and analysis function, ITS5300 test system caters to a variety of testing demands, so as to conduct complete analysis of battery.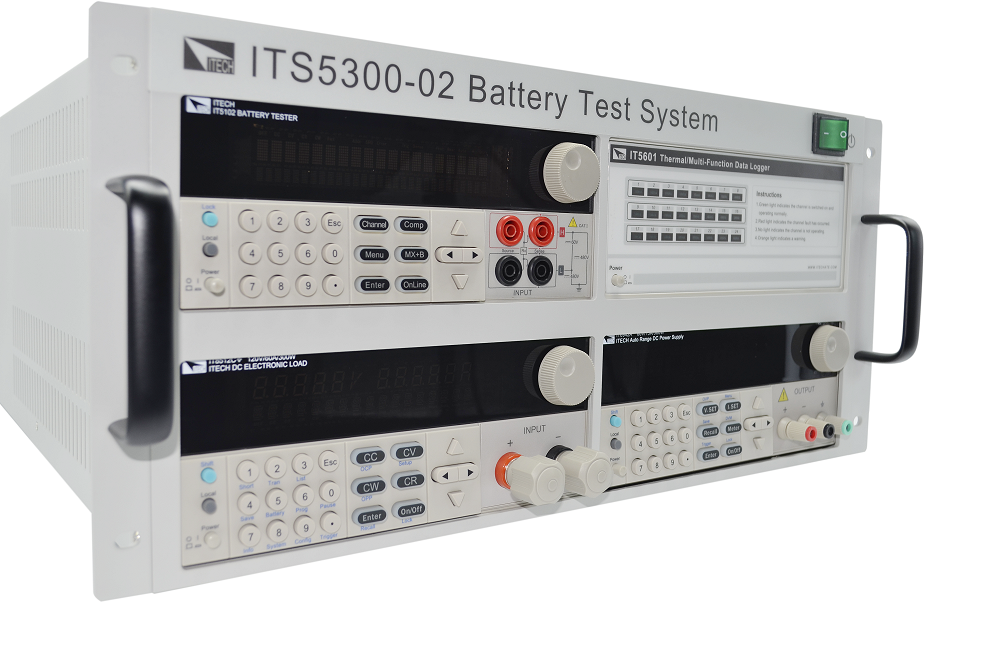 ITS5300 test system is composed of ITECH power supply, industrial computer, electronic load (power dissipater), battery internal resistance tester and temperature logger as well as battery testing software. Break through the limitations of single test, provide professional test steps, which help users significantly improve the test efficiency. With the help of system software, each device in the system can be controlled remotely and synchronously.
ITECH corporate philosophy is "innovation". ITECH will continuously launch new products for hot and increasing new industry's needs.